The quality of stainless steel water pipe Huafeng is trustworthy
Guangfeng Industrial Co., Ltd. is a professional consultant and product supplier focusing on stainless steel water pipe field in China, with strong professional consulting service and product supply capacity related to stainless steel water pipe. Its main products are R & D, production and sales of stainless steel water pipe and compression type pipe fittings, groove pipe fittings, socket welding pipe fittings, drainage pipe fittings, etc.

Headquartered in Wenzhou City, Zhejiang Province, it has more than 60 production supporting equipment related to pipeline production lines and pipe fittings, on-line internal leveling and solution annealing technology, complete quality management system and perfect testing equipment, and the factory is equipped with equipment such as spectral analysis, metallographic inspection, intergranular corrosion, physical and chemical experiments, eddy current inspection, air tightness inspection, mechanical performance test, etc.

Good water pipe
●
Guangfeng
Professional consultant in stainless steel water pipe field
Report real-time information
Good water pipe
●
Quality is key
Save time and money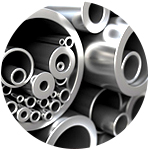 Food grade material
The first grade steel belt originated from national standard 304 and 316L is adopted
Inferior raw materials
The second-class raw material of self-improvement is hard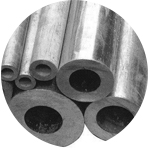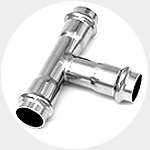 Double connection
Double side compression molding, durable, life-long maintenance free
Thickness standard
The thickness is lower than the national standard, and the outer diameter has a large negative difference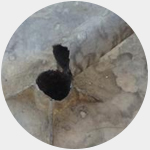 Bright solid melting
Through solid fusion treatment, the hardening and internal stress in production can be eliminated
Poor technology
Hardness of non solid fusion pipe fittings is relatively hard, the internal stress is easy to cause weld crack during crimping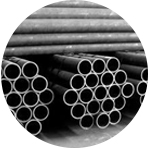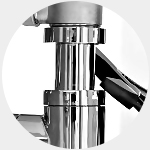 Insurance underwriting
All products are tested by 100% eddy current test and air tightness test
Poor airtightness
Weld sand hole,Long term negative pressure work is easy to burst, resulting in water leakage
SERVICE GUARANTEE
ENSURE
Worry free after-sales service
Free installation tools
Assistance during construction
7x24 hours online quick response